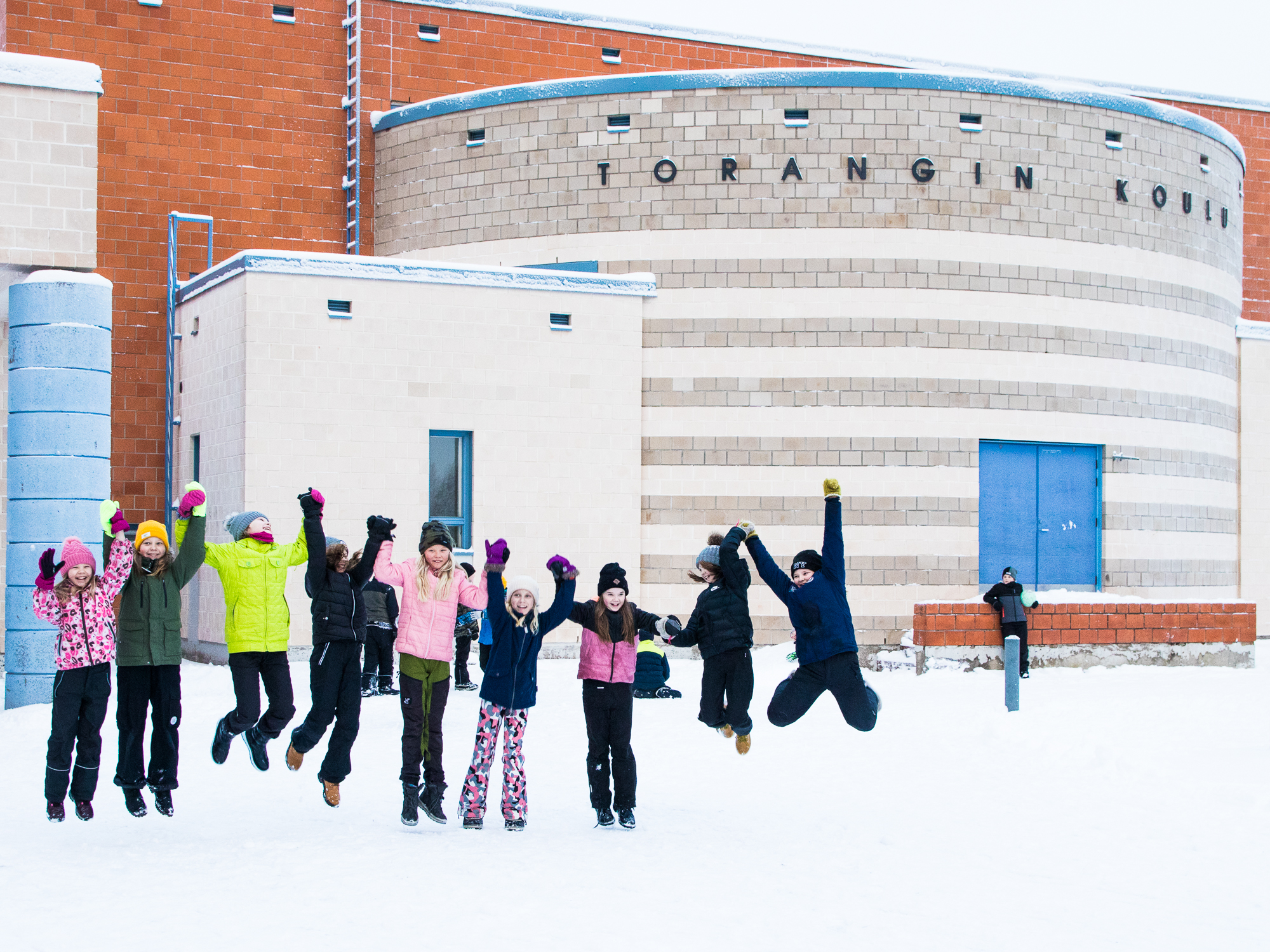 The Toranki School is located near the town centre of Kuusamo. The pupils of our school are in the classes of 3rd–6th.
The Toranki School, designed by architect Seppo Koutaniemi, is different from the traditional school design and structure based on, among other things, shapes and colours as well as the open lobby space. The school is cosy and modern. 
In the school yard, there is a brand-new neighbourhood sports area for all ages.
The values of the school include participation and involvement, influencing and working together. Also diverse ICT skills play an important role in education.
In the lobby of the school, there is a large work of art made by Jyrki Poussu, 'Tulikettu ja ruutikellarin valo'. According to the story, it was not particularly safe to go into the gunpowder cellar with ordinary fire. However, a person going to the gunpowder cellar was illuminated by the tail of the firefox and there were no nasty and unexpected explosions.