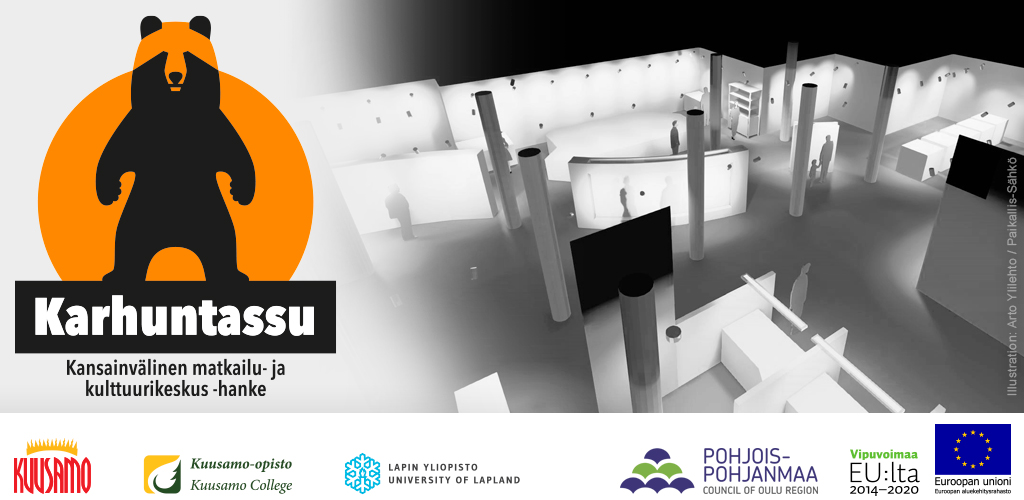 Kuusamo will continue to attract residents and tourists in the future, when the new Karhuntassu International Tourism and Culture Centre and Hannu Hautala Nature Photography Centre will be opened 16 January 2023.
The main implementer of the ERDF-funded cooperation project is the city of Kuusamo, the partial implementers are Kuusamo College and the University of Lapland. Several projects, companies and Metsähallitus, Naturpolis and Ruka-Kuusamo Tourist Association are partners of Karhuntassu project.
Implementation period of ERDF project: 1/2020–12/2022 (project activity started 09/2020). Total budget: 489,985 euros.
Download the overview here (PDF-file 10MB)