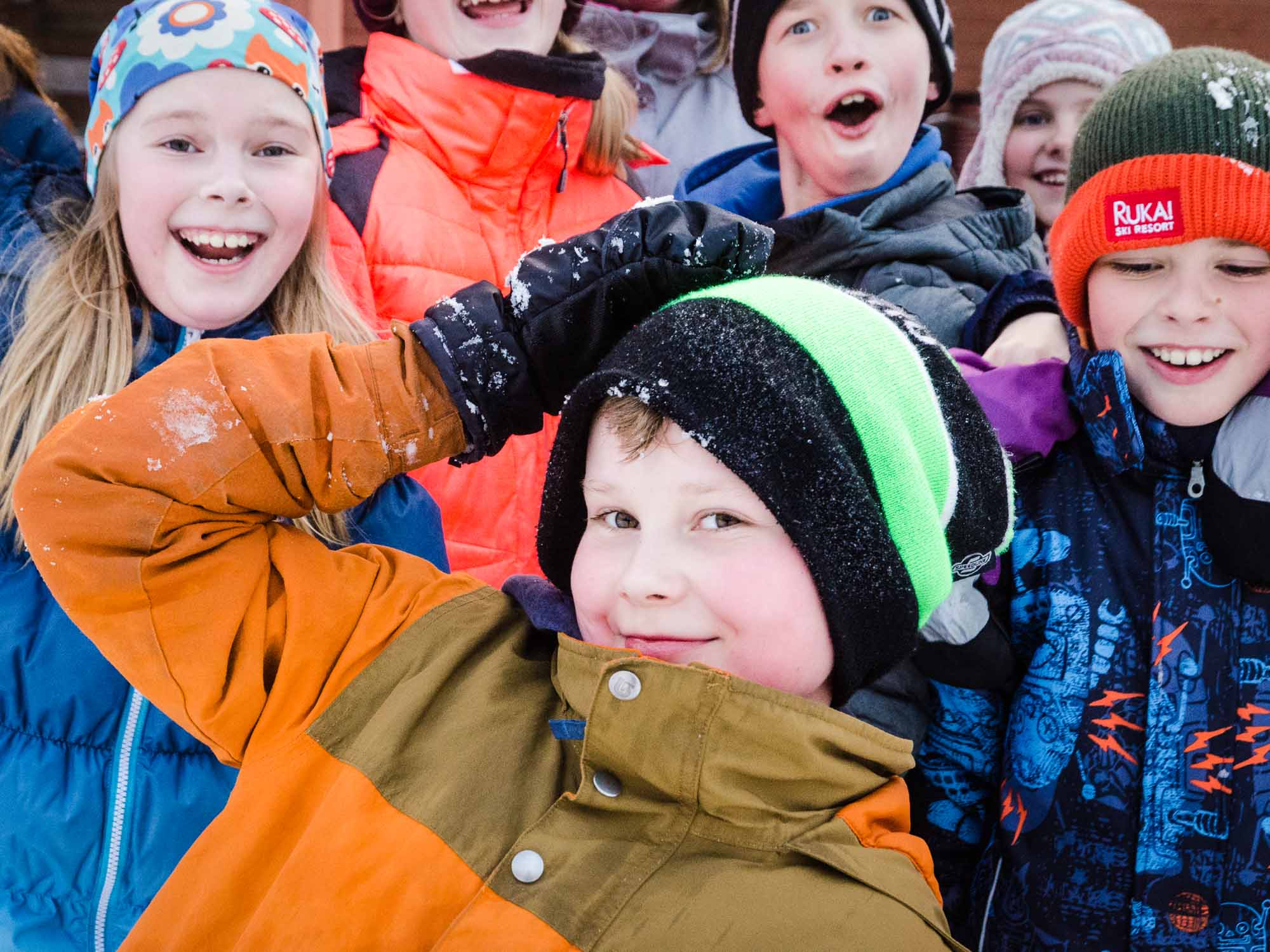 The Sänkikangas School has three teachers with three groups of primary and lower secondary education. The class groups consist of a class 1st–2nd, 3rd–4th and 5th–6th. The school is located six kilometres south from the Tyrsky, which is a roundabout of the roads Ouluntie and Kajaanintie. The Sänkikangas School is just at a crossroads of the road Lämsänkyläntie.
The school location is historically remarkable, because the school stands along the railway Kenttärata built during World War II.
The school admission area of Sänkikangas is really wide, for there are no other schools in the Southern Kuusamo along the national road 5.